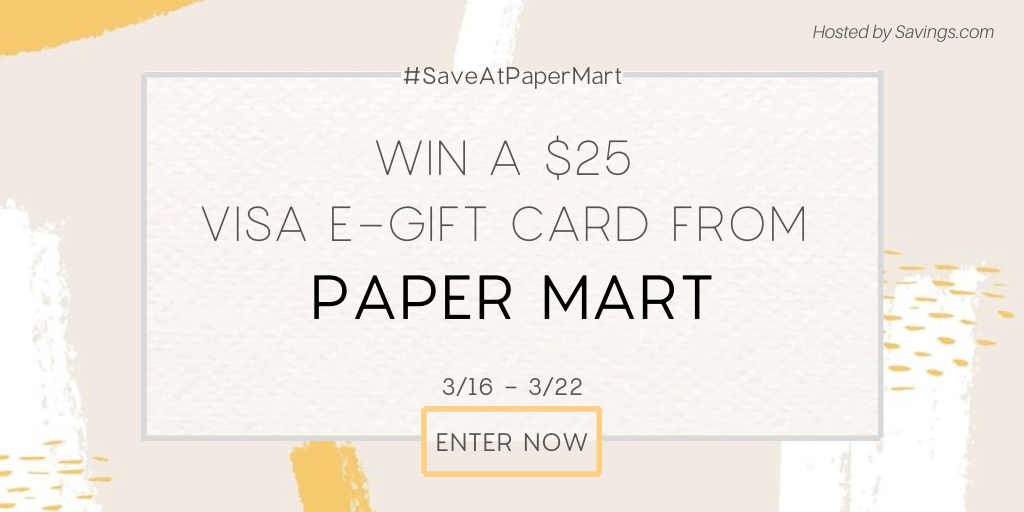 If you have never shopped online at Paper Mart before,
it is a great online source to get craft supplies.
PERFECT for kids home for school
for an extended time right now,
this is a great time to grab some of these items to keep them creative inside.
10% off Organza Bags at PaperMart
Promo Code: 10BAGS
Ten (10) winners will receive a $25 Visa e-gift card from Paper Mart
Go enter for a chance to win the
one of (10) $25 Visa eGiftCard in the#SaveAtPaperMart Giveaway
thanks to Savings.com.
Just enter your email address, it's so easy to enter!
There will be 10 winners of a
$25 Visa eGift Card from Paper Mart.
Winners will be notified by email on March 23.
This sweeps started March 16 and ends March 22.
Also, look at this cute bag for wine, perfect when you want to give wine as
a gift a housewarming gift, to a house party or just because.
Click here to check them out.
This post is sponsored by Savings.com